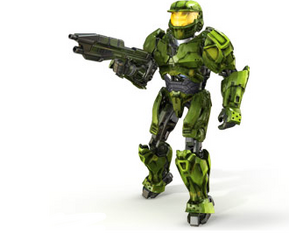 "Activated by the UNSC to combat the growing rebel threat on the outer colonies, the Spartan-II program created the most powerful soldiers in human history. Efficient. Fearless. Invincible…until The Covenant arrived. Now the Spartans are challenged like never before against an advanced enemy force from beyond the stars. It's now up to you to defend the UNSC colonies against the Covenant threat and defend humanity's place in the galaxy!"
-Discription Given by Mega Bloks
Ad blocker interference detected!
Wikia is a free-to-use site that makes money from advertising. We have a modified experience for viewers using ad blockers

Wikia is not accessible if you've made further modifications. Remove the custom ad blocker rule(s) and the page will load as expected.