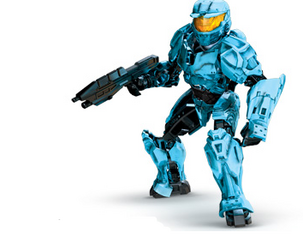 &quot
Activated by the UNSC to combat the growing rebel threat on the outer colonies, the Spartan-II program created the most powerful soldiers in human history. Efficient. Fearless. Invincible…until The Covenant arrived. Now the Spartans are challenged like never before against an advanced enemy force from beyond the stars. It's now up to you to defend the UNSC colonies against the Covenant threat and defend humanity's place in the galaxy!"
-Description By Mega Bloks
There were only 5,000 made so this was a very rare special edition.